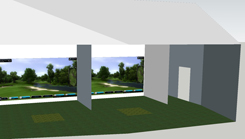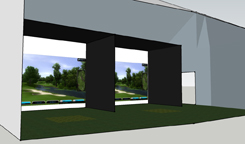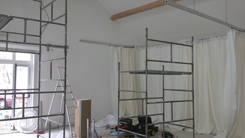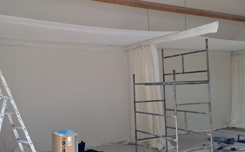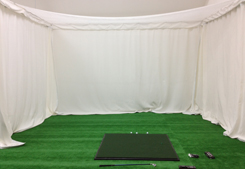 Golf Shop 78 France
John Lawson, Head Club fitter for Golf Shop 78 rang in June after going on a Callaway custom fit course. At the time his new studio was being constructed and after seeing the Projection Screen installation at Callaway he wanted the same thing. John then sent over a drawing and we put it into 3D for him so he could see exactly how the netting would work and how it would be constructed.
We sent a couple of options over for John so he could see the difference between a solid timber construction and suspended projection screen.
Given that information, John then placed the order for suspended projection screen and Golf Academy Systems installed in September 2013.
The dimensions of the room were 10M wide x 8M Deep and the net height was 3,5M High Golf Academy system also installed the artificial Turf and Mats.